continuity of operations
Peace of mind knowing your computers, network, applications, and storage devices are constantly being monitored. Disaster recovery and COOP plans are in place and tested. Hardware and software components are being routinely updated to ensure overall health, continuity, and sustainability of business operations. Help Desk support for all issues provided per LOE.

Security
Protection of your intellectual property, data, and IT assets requires multiple layers of protection including computer, network, cloud, application, and physical security. We create the policies and procedures and recommend, install, and monitor the resources to ensure you are protected from threats, both outside and inside your company.

it asset
management
Your virtual CTO will strategize and implement new IT components and architecture with an eye towards their ROI. All hardware and software components are inventoried and placed under asset management. Employees are issued consistent and updated assets. Assets are recovered from terminated employees, reconfigured, and reissued.
foundational SERVICES
Backups & Disaster Recovery

– cloud based image backups for servers and file backups for user computers. Local backups available with additional hardware.  

Patch Management – Managed Microsoft Feature and Quality Updates for servers and user computers.  
Remote Monitoring and Management Software – continuous monitoring of the security & health of your IT infrastructure and MFA guarded remote access.
Security Software – server & computer antivirus and content filtering. Record logs, and management software to provide end-to-end protection of IT assets and filter out non-business related sites and data. Firewall protection and vulnerability scans. 
IT Help Desk and Support Billed Hourly – Paid support available.
integrative SERVICES

Everything in Foundational Services level plus:
 
Proactive Support – proactive monitoring & support of IT assets.  
24×7 IT Help Desk – support monitored and managed by our ticketing system, governed by our service level agreements.  
IT Asset Inventory Management – of all IT assets, record keeping and annual audits.  
IT Asset Warranty Management – maintain database computer and server warranties to ensure you are not paying for covered parts and labor.  
Employee Onboarding/Offboarding – distribution of assets to new employees; backup, recovery, reconfiguration, and redistribution of assets from terminated employees.  
SAP SERVICES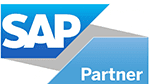 We believe that SAP failure is not an option for manufacturers. We also believe that Preventing SAP disasters start long before they happen. FitNetworks offers 3 levels of SAP service that will give you the support you need, at a fraction of the cost that it would take if you had an SAP failure. We will give you peace of mind with this specialty service. Our services include:
SAP Enterprise Support
SAP Premium Support
SAP BASIS Support
enterprise SERVICES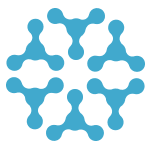 Everything in Integrative Services level plus:
Virtual CTO Services – translate your business needs into IT requirements to empower you to meet your business goals. Keeping you abreast of industry best practices and products.  
Customized IT Strategy – mapping where you are to where you need to be with an eye on ROI, to ensure you can meet you business goals.  
Implementation of IT Strategy – developing and implementing a phased approach to stay ahead of current needs and build out for growth.  
IT Project Management – assumption of your current and future IT implementations and critical systems.  
IT Vendor & Procurement Management – we speak their language and yours. Liaison & management of IT vendors to ensure the right products, services, and specifications are ordered and delivered. 
Frustrated with IT?
Feel Like You Are Supporting IT, Instead of IT Supporting You?
Let FitNetworks show you a new way to doing business. We remove the complexity and frustration of a constantly evolving IT environment, so you can focus on what you do best – growing your business and making money! Set up your FREE 30-minute Network Assessment Call today and let's see if we're a good fit!